Sunday, 22 July 2012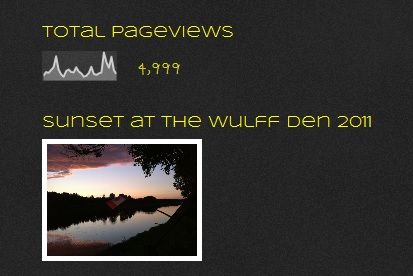 I just noticed the pageview count from down below and it seems as though I'm about to reach a milestone. Thanks for checking out my blog, folks - I really didn't think i'd have 5,000 visits to the old Wulff Den but here we are!
So thanks again for your interest, I'll try to keep it worthwhile reading!
Howie
This is the last fly swap i'll be in until well into 2013. I was originally supposed to tie some 'Guy's Shrimps' but don't have enought suitable jungle cock to fit the bill. This is kind of like letting the cat out of the bag - this fly in 'lime green' or 'chartreuse' has landed me 5 bright fish so far this season... and if the lime green don't get 'em this darker-than-machine-green one will:

ALL FINISHED!!