Here's a look at my greased line muddler that Walter (4FISHN) was asking about over on
nsflyguy.ca/smf
. This picture was taken by my good friend Damian for his book 'Atlantic
Salmon Flies of Nova Scotia'
. It's hard to believe that the swap is over and so much time has passed by so quickly! It was an awesome privilege so once again thanks Damian, and all the fantastic Maritime tyers who were part of this amazing project. Special thanks to Robbie Hiltz for an awesome job hosting this massive swap.
"Unnamed greased line muddler (this fly is all about speeding up as it goes downstream/across to create a wake on the surface)
The recipe:
Hook: Gamakatsu P10-2H2L Long Shank Dry Fly Hook (a.k.a. Carter bug hooks)
Tag: Lagartun copper tinsel (med)
Tail: from bottom to top - Fl. Green Marabou, 2 pieces each fl green and UV KF, wood duck flank fibers
Body: Uni Mylar - Peacock
Rib: Lagartun copper tinsel (med)
Wing: White under Olive marabou
Head: 3 bunches of natural deer hair packed tight and trimmed large
Cast straight across or slightly up stream far enough above the suspected lie so that the fly is nearing or at full speed as it passes over your target and hold the 'F' on!
"
The next item of business are these tube bombers everyone and their dog seem to be getting into.... I'm jumping on the bandwagon and I've already decided that anytime a bomber gets tied onto the end of my line this summer it will be on a tube. The advantage of it's supreme floatability makes it a no brainer: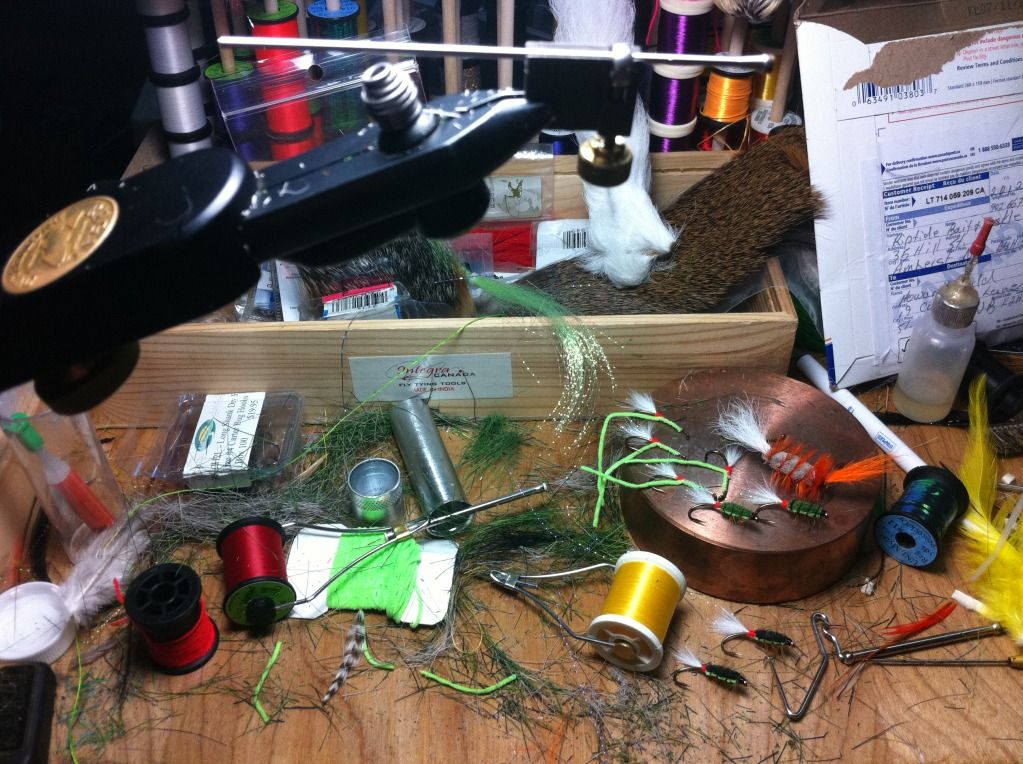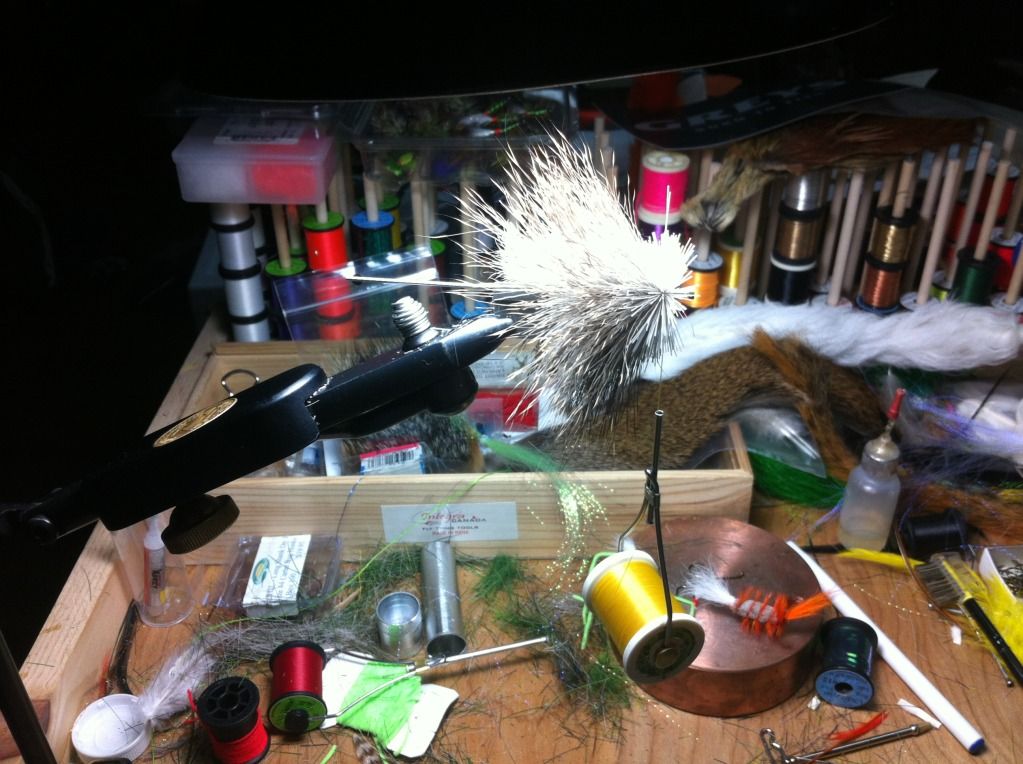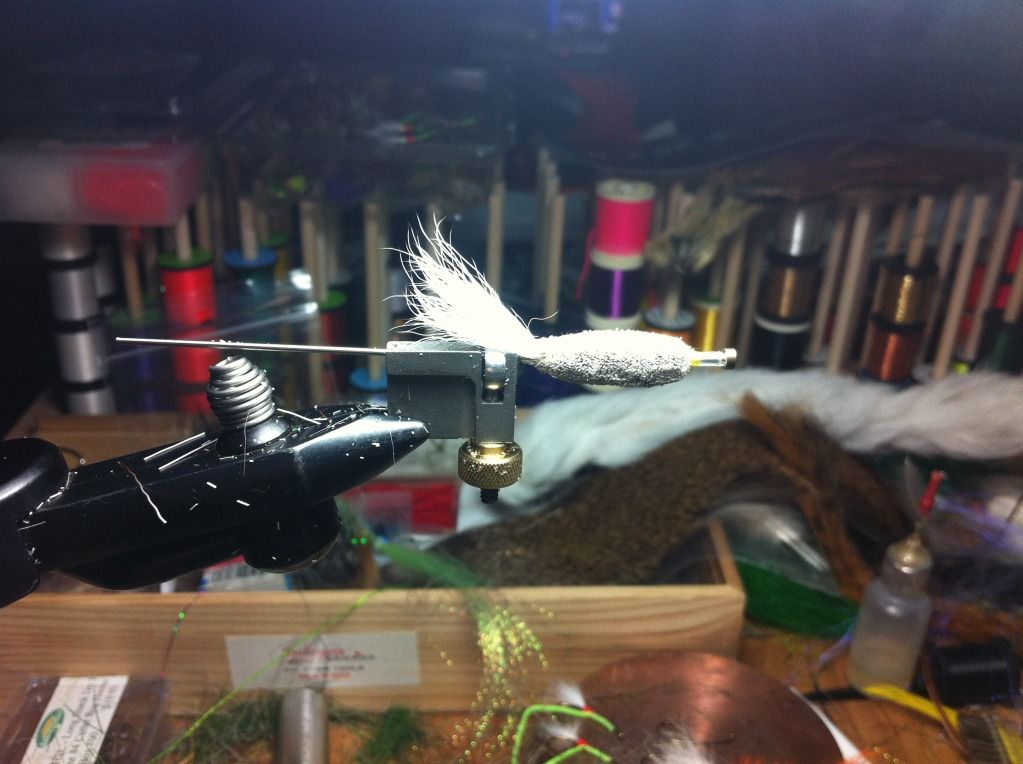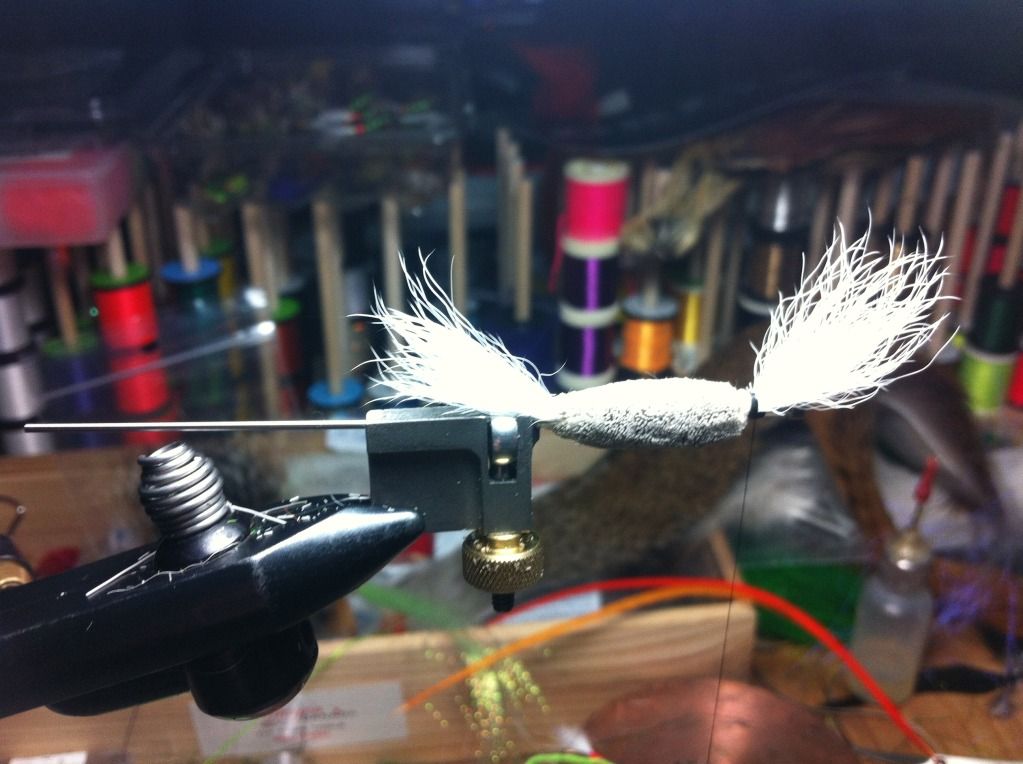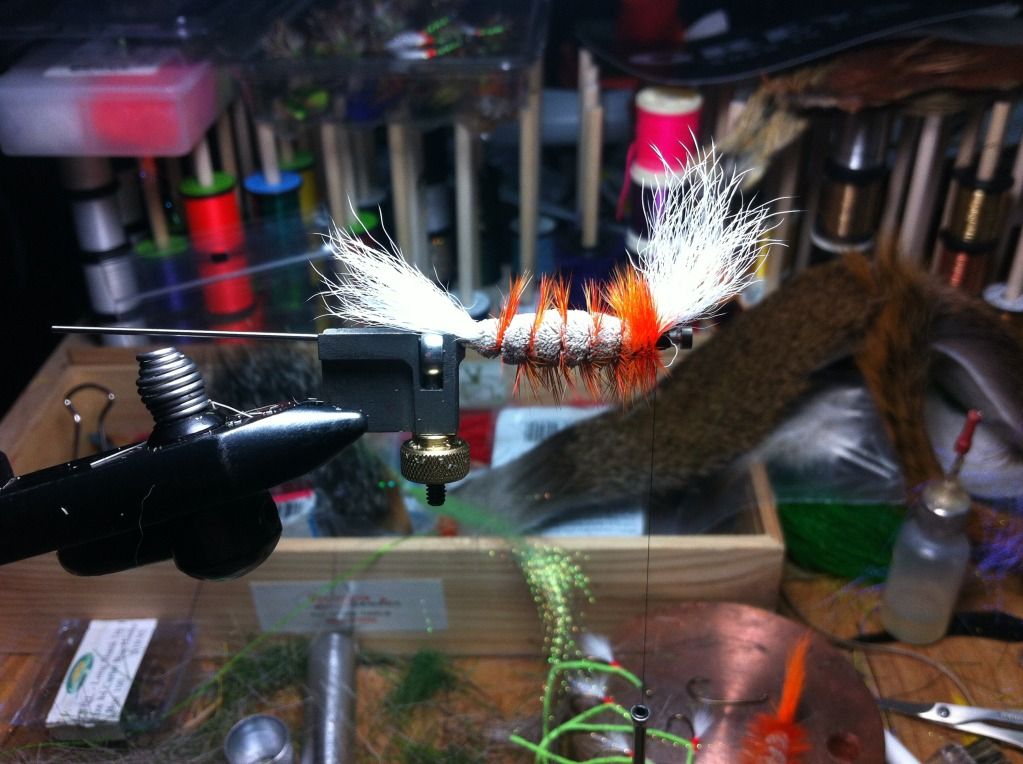 The final item on the agenda was this evenings supper, provided by the Hammond river and my buds Paul & Steph Elson. Thanks for the outing last night, I hope you're having another great evening on the water! Supper was delicious and I believe I have just about satiated my appetite for trout for 2012. Time to get into release mode now. Thanks again guys!