It was back up to moose mountain this year for the annual 3 day New Brunswick season, which ends today. We were once again staying with our dear friend Tom to help out with Art and Rick's hunt. As our season is so short you have to make the most of it and even then success is not guaranteed. Our plan was simply to hunt hard and see if we could meet with success.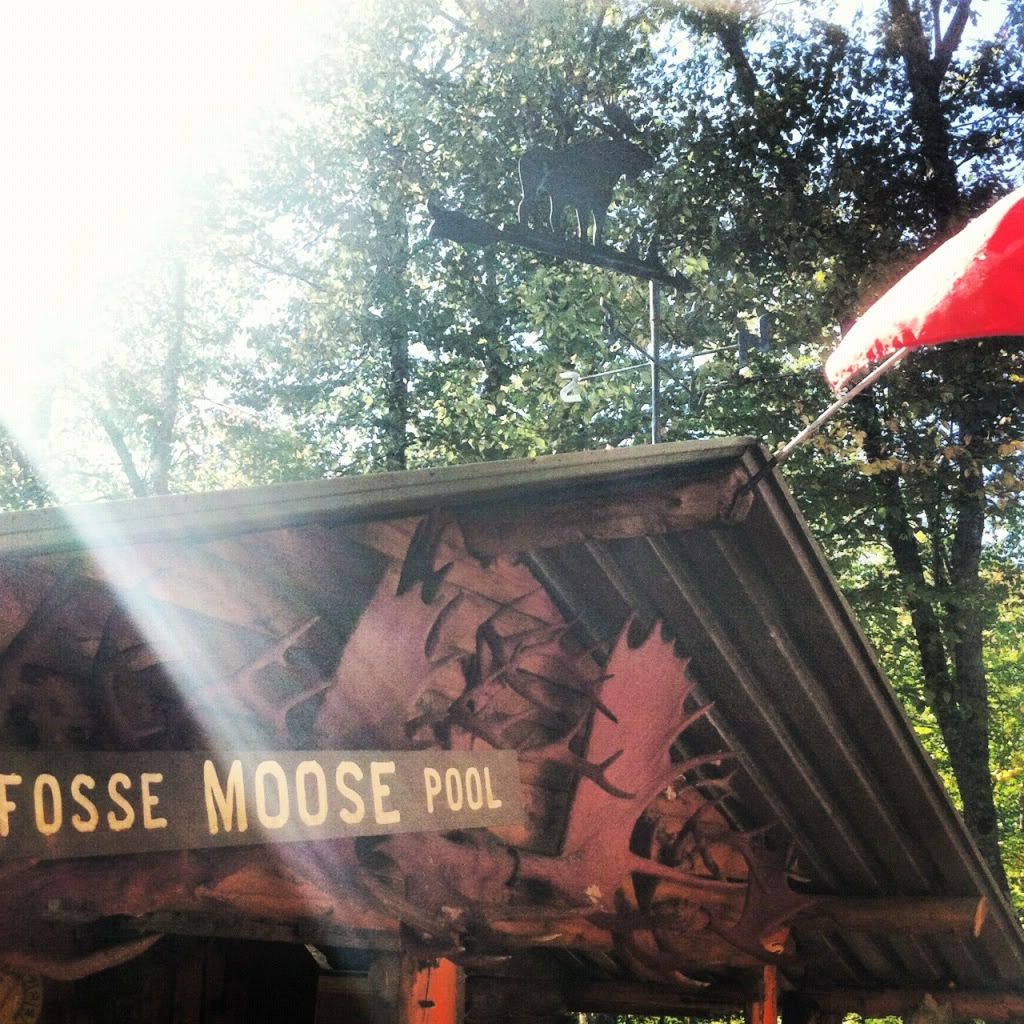 It rained quite a bit on Wednesday but the forecast showed things settling down for the opener on Thursday. The wind was up which really hindered our calling efforts. The rain on the previous day also lessened the impact of Dad and Tom's scent drag which is performed every year that serves as an olfactory trail of bread crumbs back to our static hunting positions: MOAB 1 and Tom's new tower right beside a babbling torrent of raging whitewater.... I'm sure that part wasn't a factor during the summer drought when it was constructed...
The story of Day 1 was no moose spotted or heard but during a scouting walk we found many fresh and promising signs out on the power line -- as per usual this place was tramped and munched to hell. Young hardwood tops were all chewed off and we found several very fresh bedding spots.
Our first view of the powerline - the mighty Saint John river in the distance:
Some fall colours:
Pictures do not do this place justice as to how steep it truly is...
Sunset on Day 1: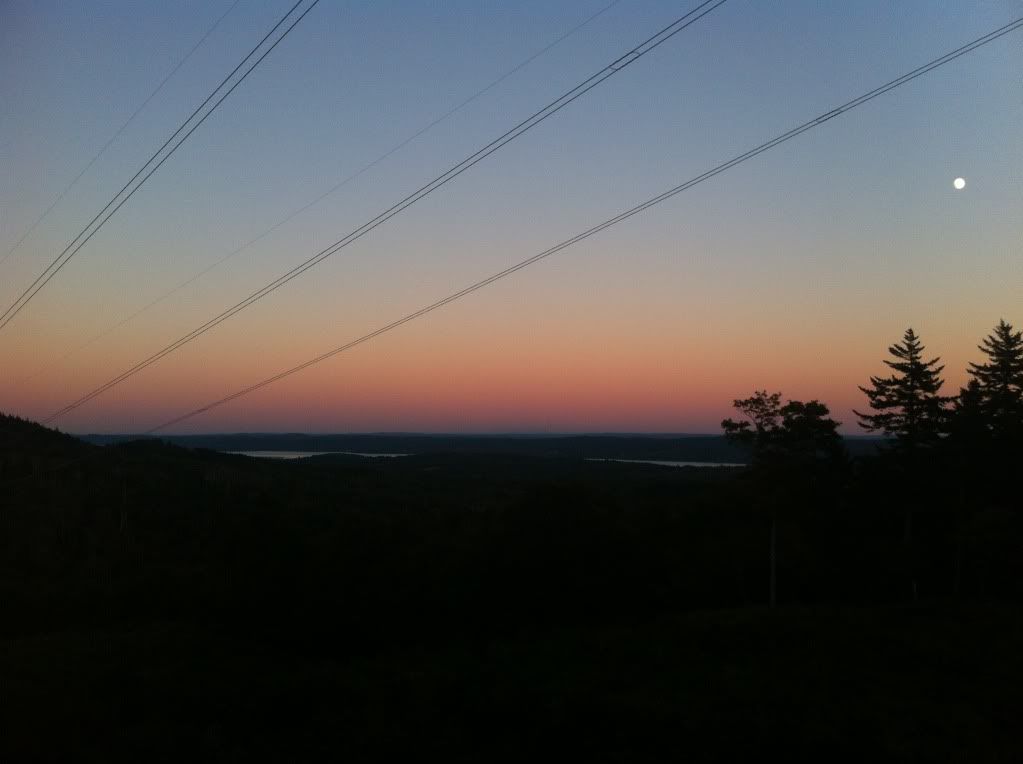 Another big factor on day one was Tom's neighbors from the adjacent hilltop were also up hunting only they weren't sticking to their traditional hunting spot, rather they were driving up and down the hills on their wheelers and calling from random spots, some of which were very close to our hunting locations... with friends like these... well you know how the rest of that old saying goes....
So we regrouped back at camp and began discussing plans for day 2. All along, Art was determined to go drive the roads in CFB Gagetown if we weren't successful on day 1 - which is fine but not mine nor Dad's idea of hunting. In moose season though, you have to often times do what you have to do to be successful in the very limited and time constrained 3 days... 3 days... such crap, but that's another topic which I may delve into some other time but not today....
When the discussion came up about plans for day 2 I stated that we should be focusing our efforts one last time on the blinds in the morning as there was frost in the forecast for overnight and the next morning was to be clear and calm. Our calls would really be effective and reach out and touch any potential suitors. It was agreed that day 2 would start out in the blinds one last time and if necessary, the lads would head to the base immediately following the first couple hours of the second morning.
Sunrise on day 2: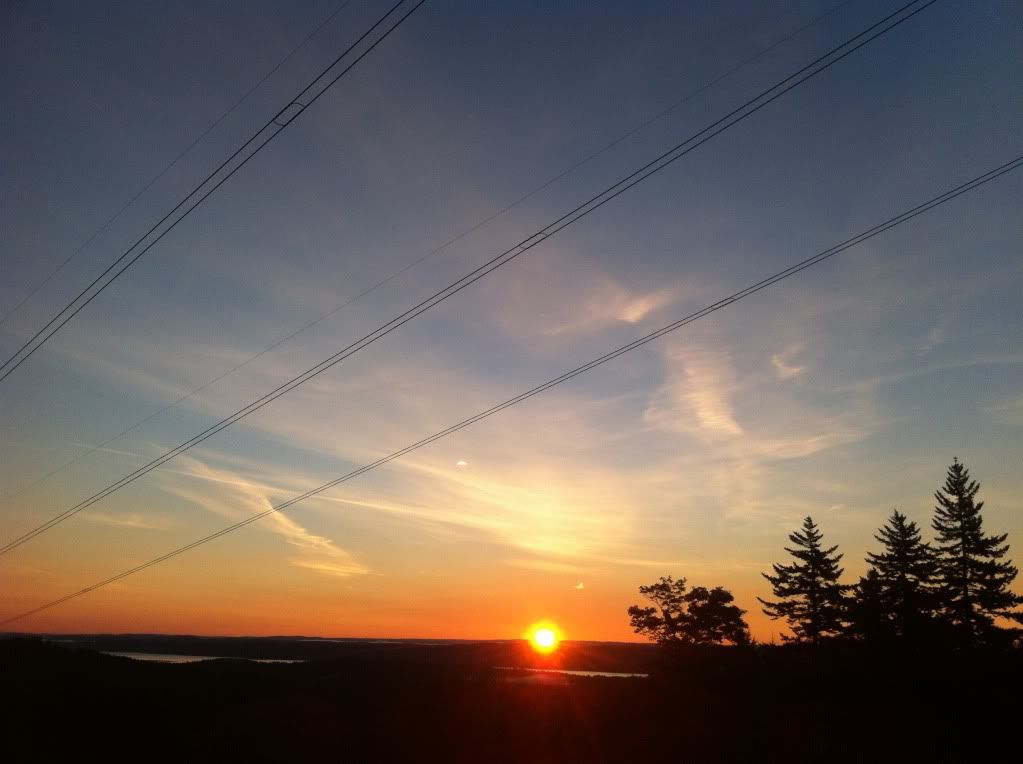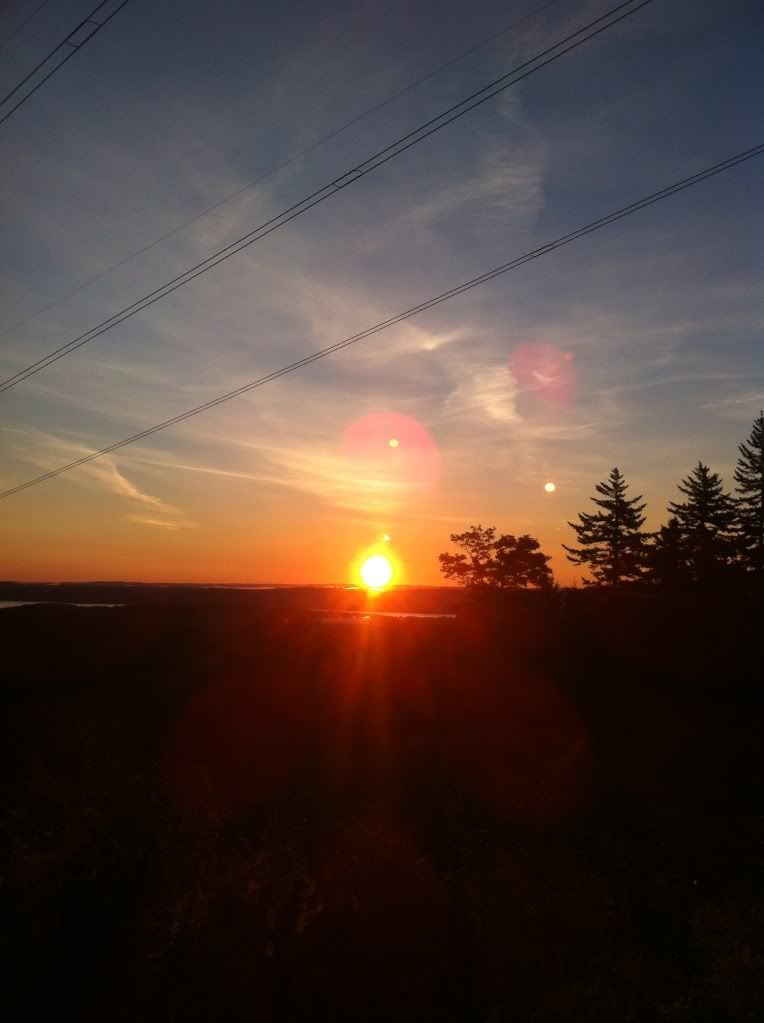 After watching this amazing sunrise and not getting any replies to our calls we decided it was time to head back to camp so the guys could be on their way to the base and that's when we heard the shots!
To be continued.....