In my last 2 posts I referred to the MOAB which is short for 'Mother Of All Blinds'... last year we needed to rebuild Tom's number 1 blind so we decided to make one that was big, comfortable and would last a long time. The first version of this blind was build up at our deer hunting camp and it has stood the test of time so we decided to make a mirror image of it 8'x8' and 12 to 14 feet to the floor up on moose mountain. Here's a few pictures of the process.
We prefabricated it at home and folded it up and brought it to Tom's in a trailer: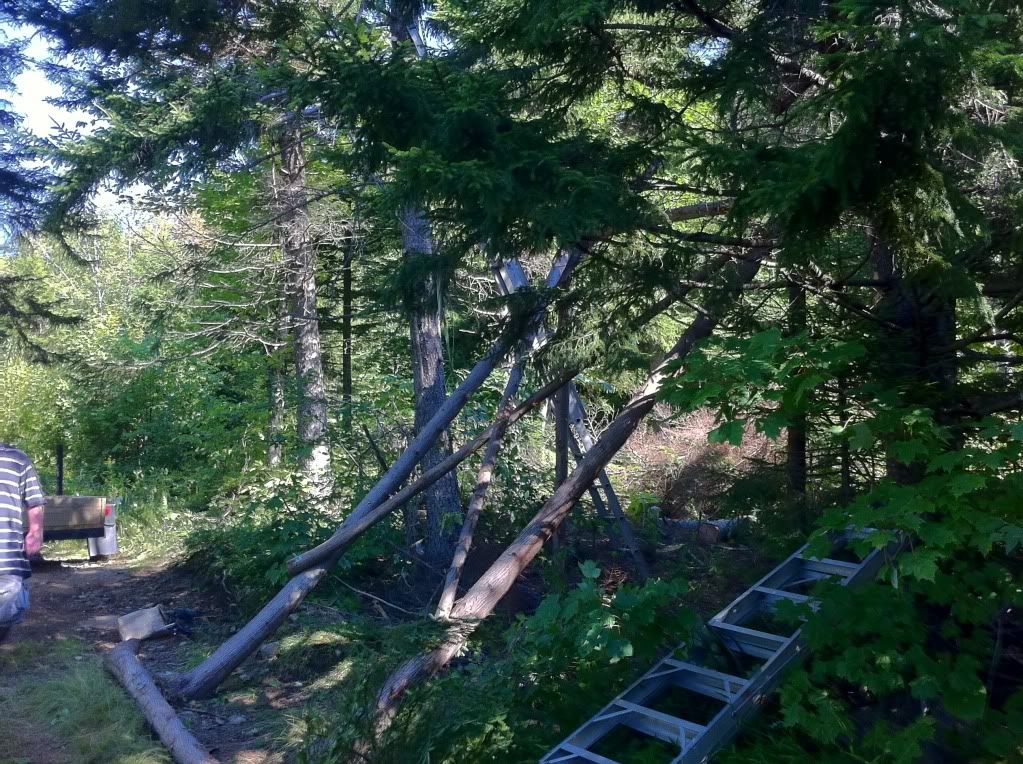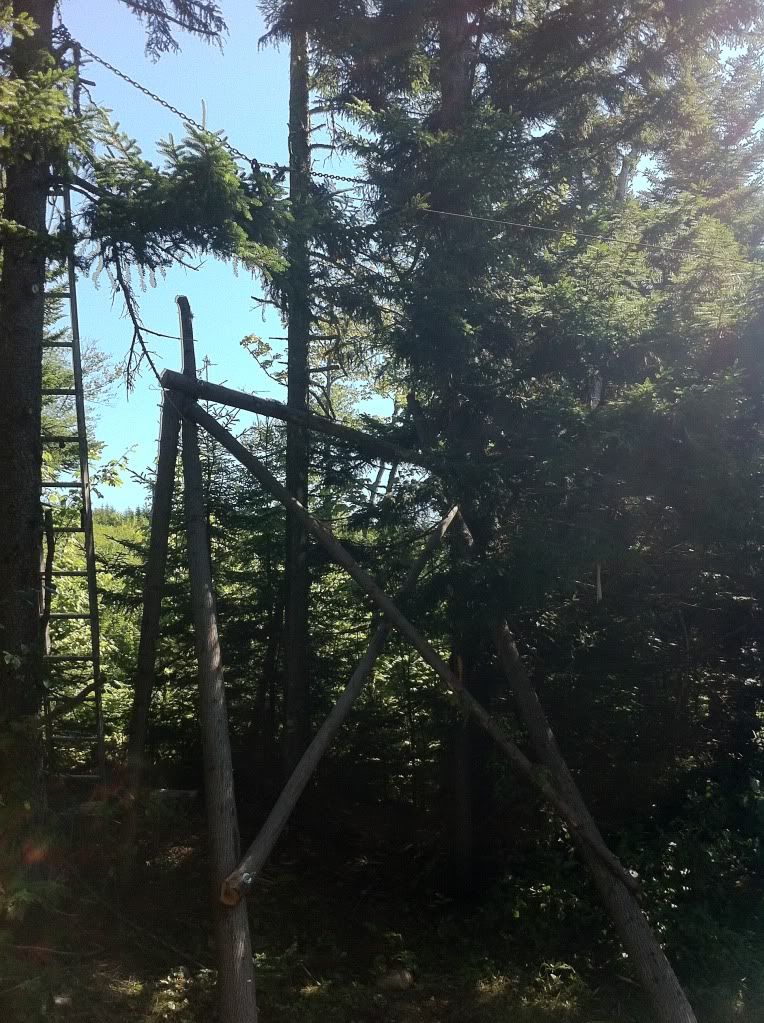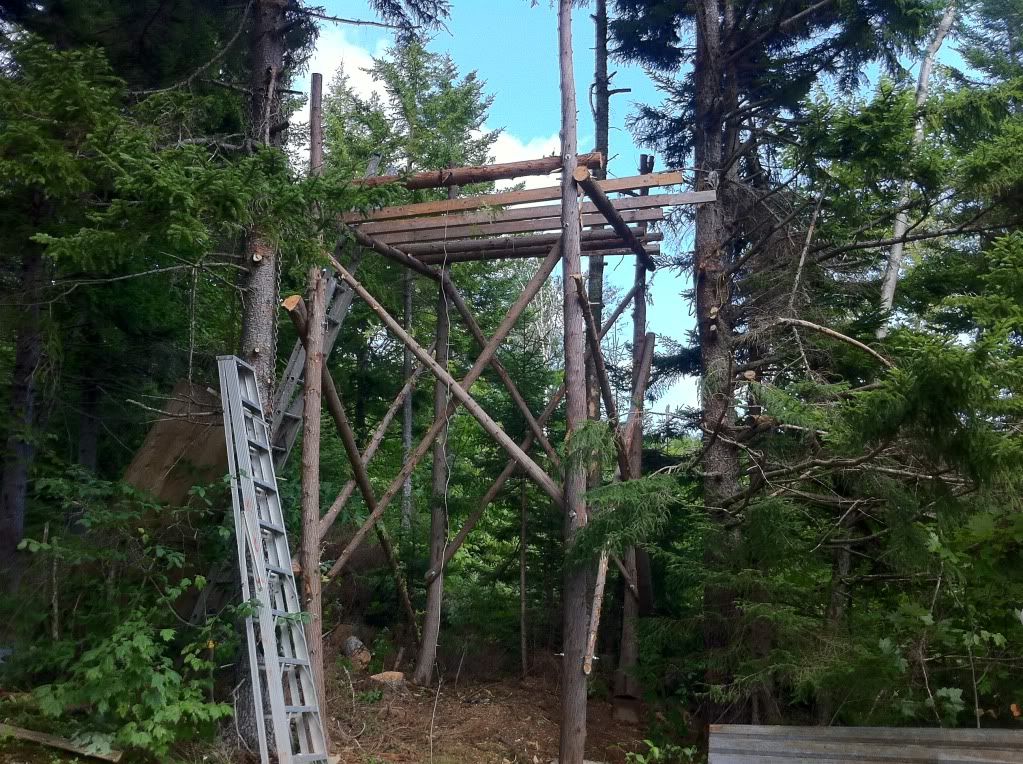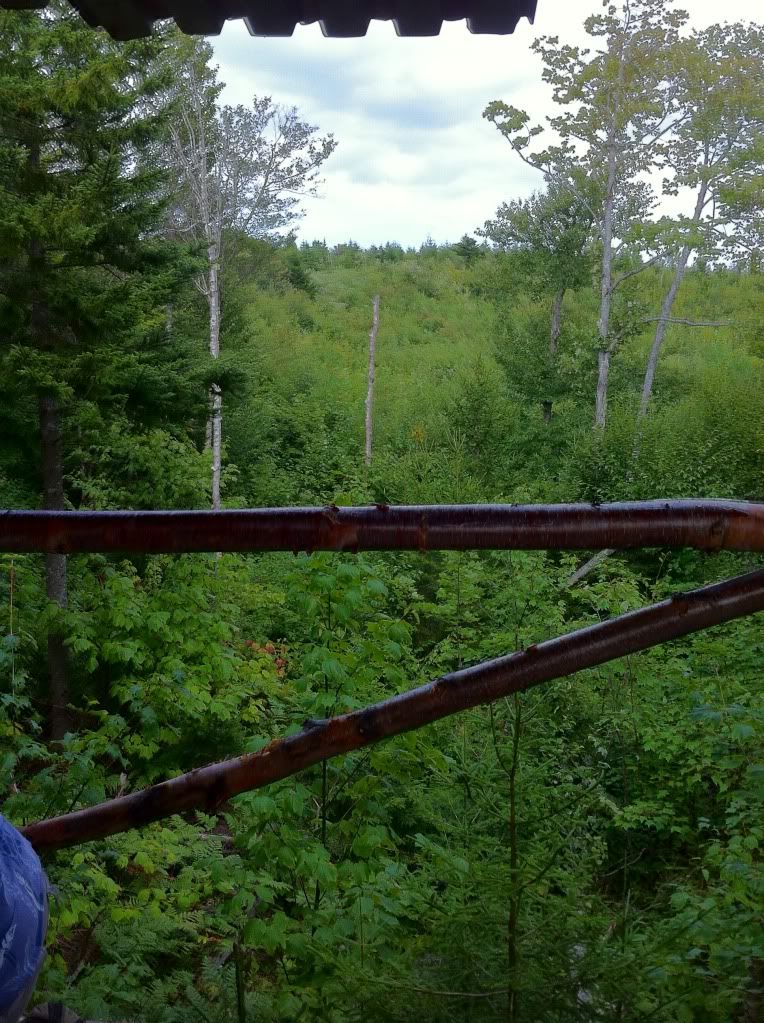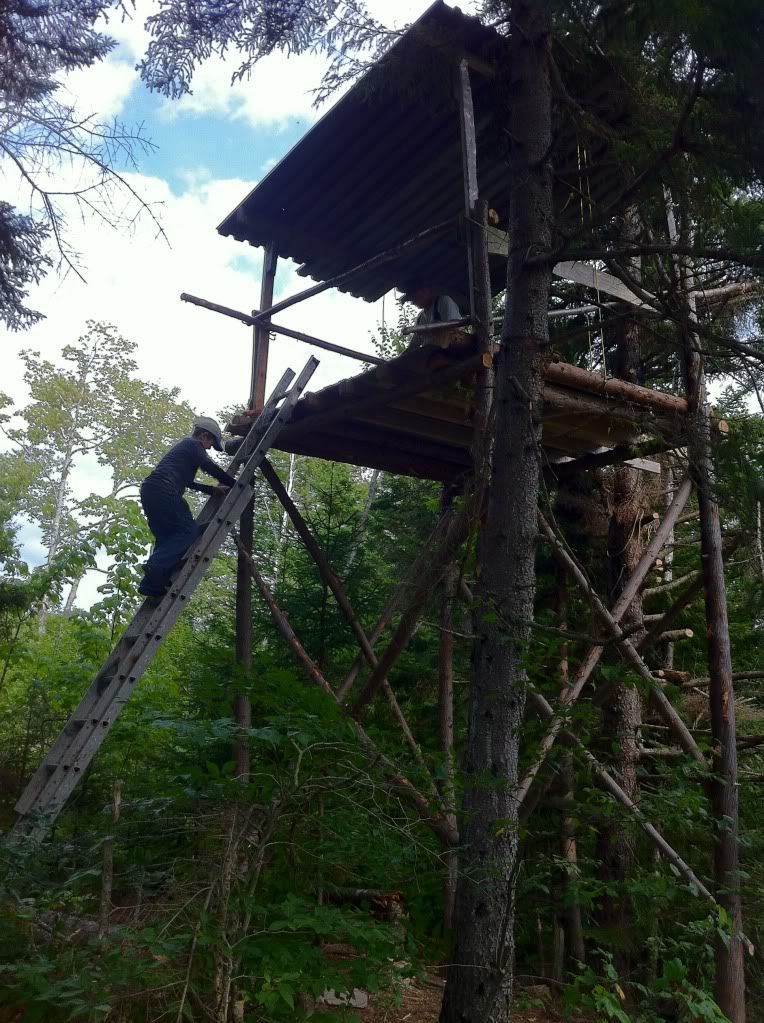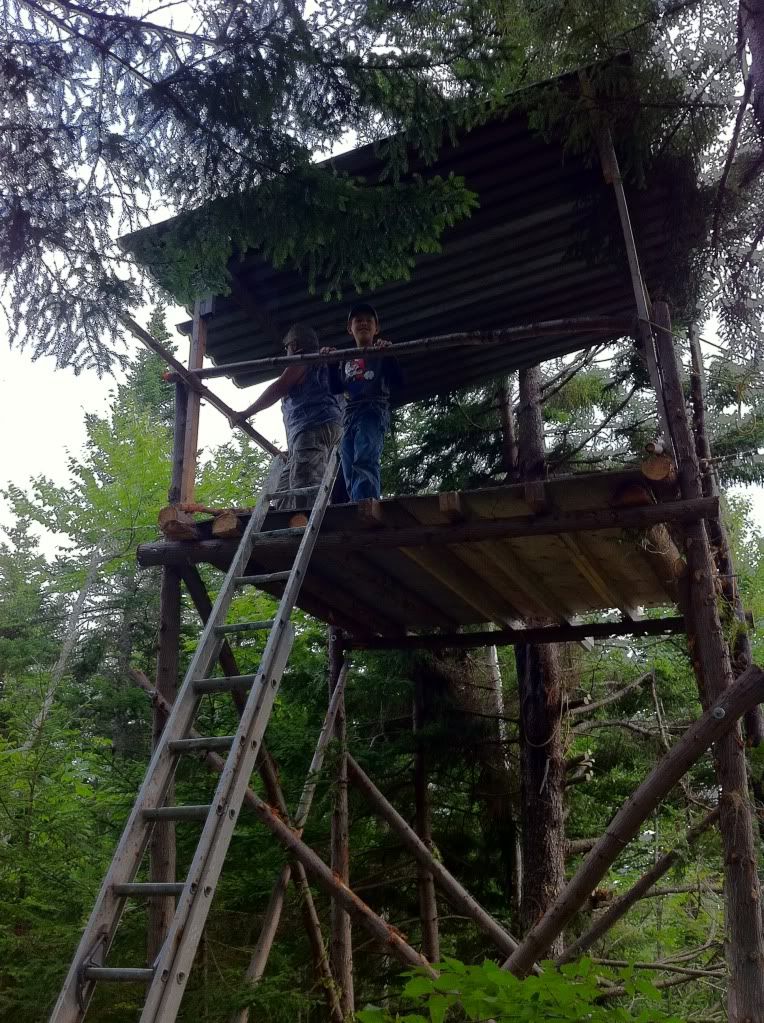 And that's the deal on the Mother Of All Blinds.